Dr. Mahshid Mayar
Assistant Professor | wissenschaftliche Mitarbeiterin
North American Literature and Culture
Faculty of Linguistics and Litrature
Bielefeld University
Postfach 10 01 31
33501 Bielefeld
Office: UHG C4 - 222
Office Hours: Mondays 4:00 - 5:00 p.m.
E-Mail: mahshid.mayar[at]uni-bielefeld.de
Dr. Mahshid Mayar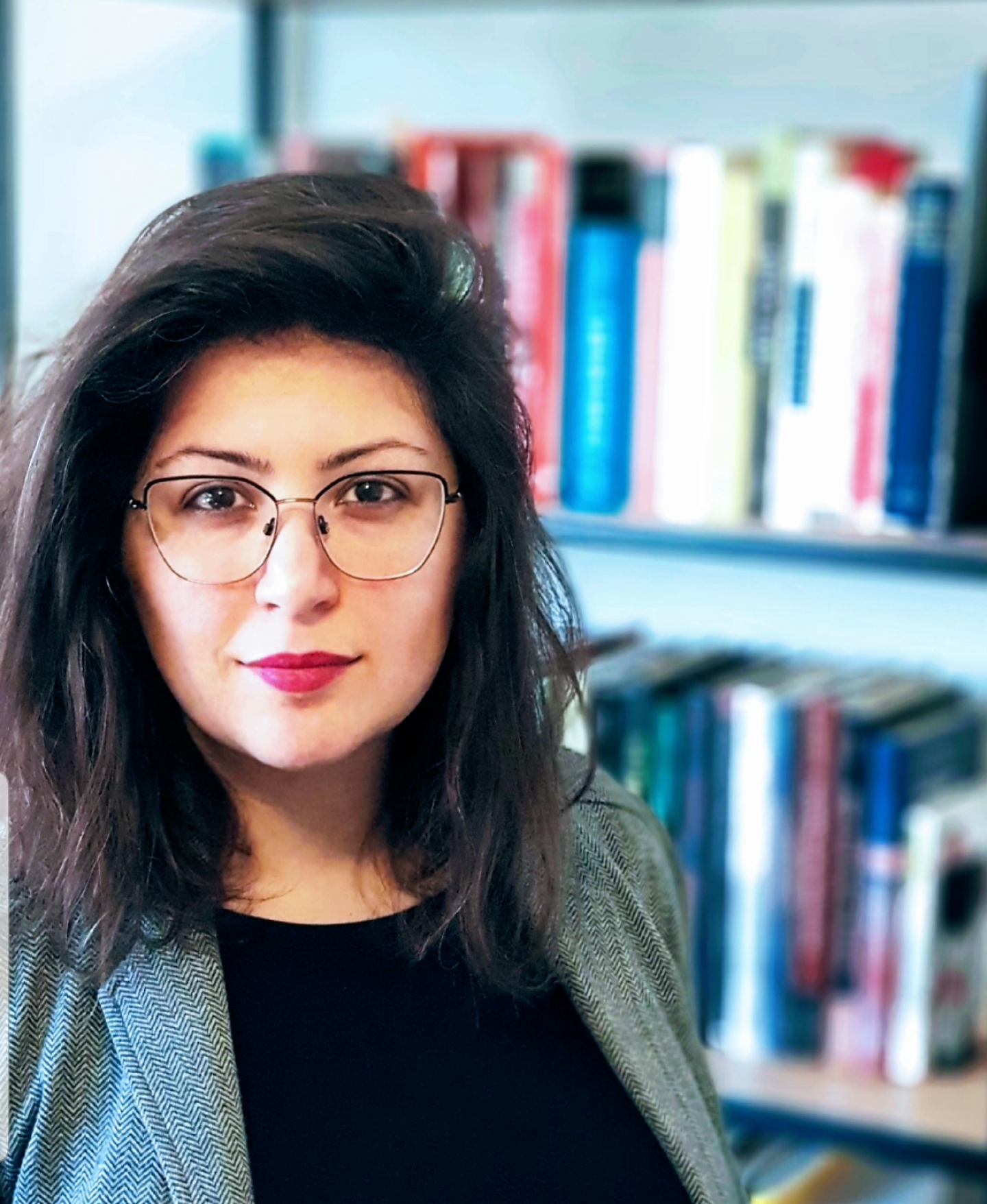 I am an assistant professor of American Studies at Bielefeld University. My current research and teaching interests lie in C21 protest poetry and political literature, new empire studies, historical childhood studies, C19 cultural history of the US, history of race and racialization, and critical game studies. My first book, Citizens and Rulers of the World: The American Child and the Cartographic Pedagogies of Empire is forthcoming with the University of North Carolina Press, Chapel Hill.
A literary critic and a cultural historian of the US, I currently work on two book projects:
- Erasure: Poetics, Politics, Performance (Habilitation/second-book project) interrogates the politics and poetics of silence and silencing in a book project that attends to the political, the historical, and the aesthetic in contemporary US erasure poetry.
- Essays on Silence and Silencing in History, Literature, Language, and Culture (essay collection co-edited with Dr. Marion Schulte / under contract with Palgrave Macmillan) offers a cross-disciplinary survey of silence and silencing across the humanities.
I have held fellowships at the University of Georgetown, Washington, D.C., and at Amherst College, Massachusetts.