Dr. Mahshid Mayar
Assistant Professor | wissenschaftliche Mitarbeiterin
North American Literature and Culture
Faculty of Linguistics and Litrature
Bielefeld University
Postfach 10 01 31
33501 Bielefeld
Office: UHG C4 - 222
Office Hours: Mondays 4:00 - 5:00 p.m.
E-Mail: mahshid.mayar[at]uni-bielefeld.de
Dr. Mahshid Mayar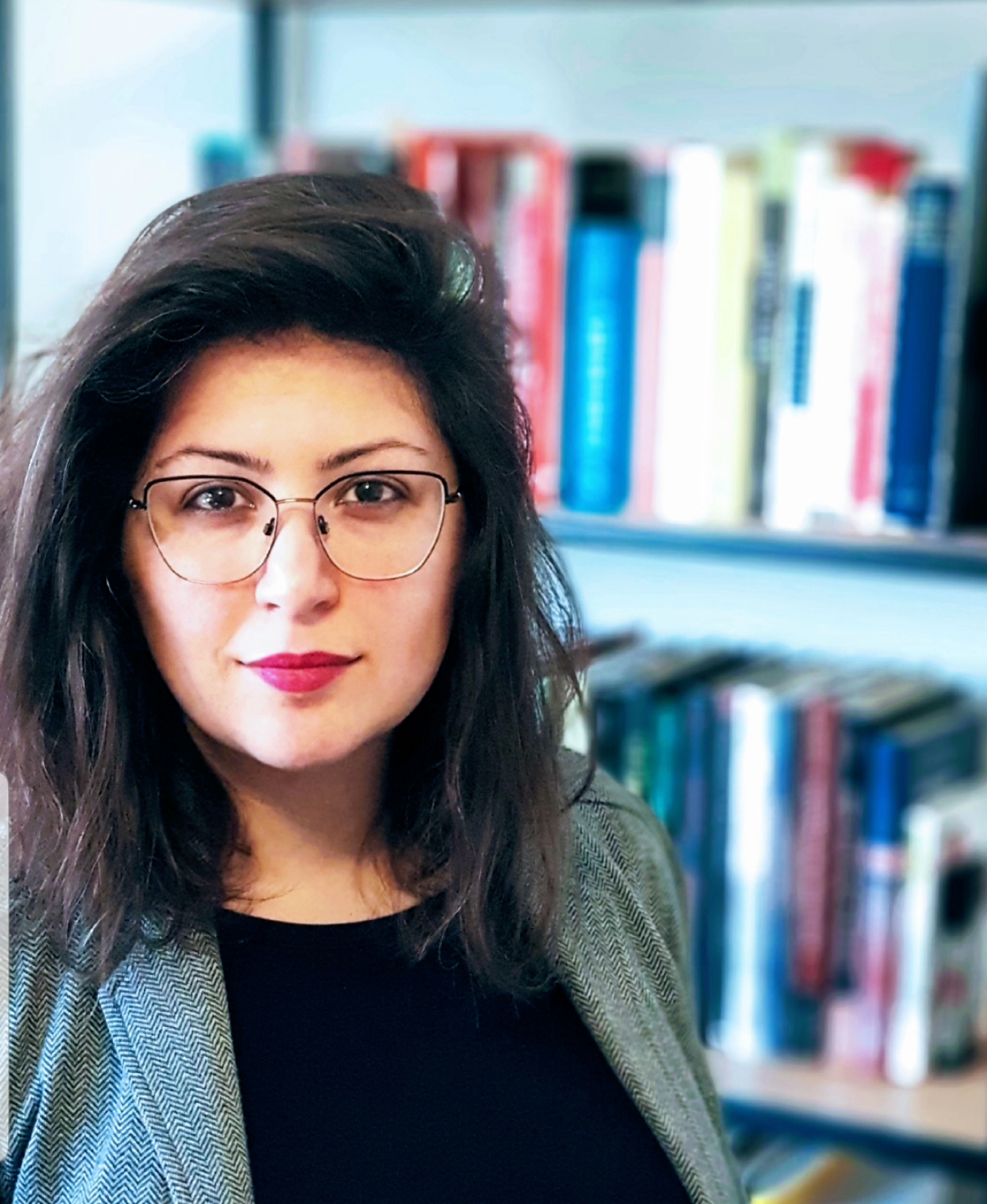 I am a research associate at the English Department, Amherst College, MA, and an assistant professor of American Studies at Bielefeld University. My current research and teaching interests lie in 21st-century protest poetry and political literature, new empire studies, historical childhood studies, 19th-century cultural history of the U.S., history of race and racialization, and critical game studies.
My first book, Citizens and Rulers of the World: The American Child and the Cartographic Pedagogies of Empire , has been published by the University of North Carolina Press.
A literary critic and a cultural historian of the U.S., I currently work on two book projects:
- Erasure: Poetics, Politics, Performance (Habilitation/second-book project) interrogates the politics and poetics of silence and silencing in a book project that attends to the political, the historical, and the aesthetic in contemporary U.S. erasure poetry.
Silence and Its Derivatives: Conversations across Disciplines (essay collection co-edited with Dr. Marion Schulte / under contract with Palgrave Macmillan) offers a cross-disciplinary survey of silence and silencing across the humanities.
I have held fellowships at the University of Georgetown, Washington, D.C., and at Amherst College, Massachusetts.